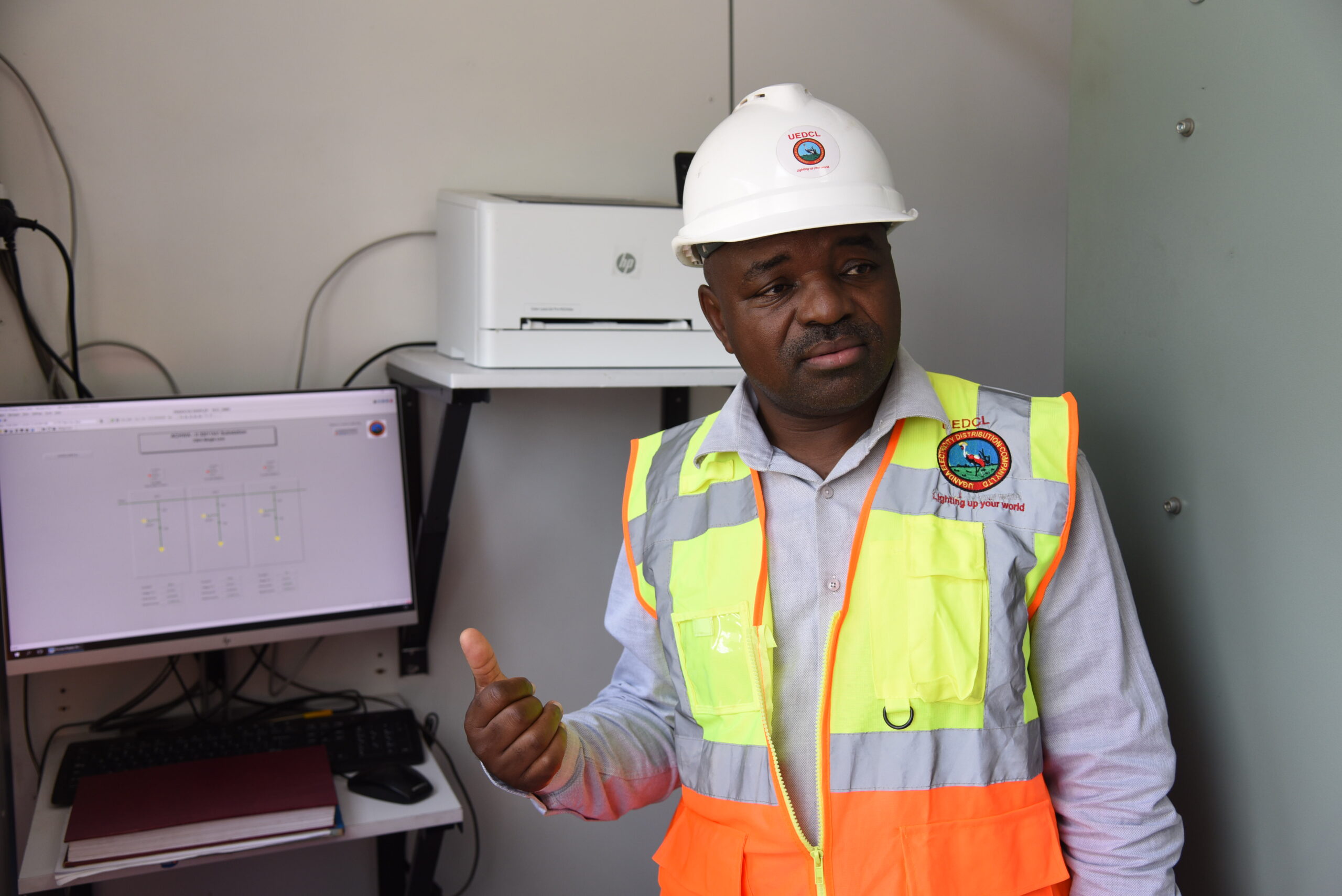 The Uganda Electricity Distribution Company Limited on 18 May 2022 hosted the parliamentary committee on natural resources at Acwa 2 33kV Substation. The committee with over 20 members of parliament was led by its Chairperson Dr. Emanuel Otala. The parliamentary tour to the Acwa 2 HPP follows the recent debate on increasing GoU costs towards deemed energy arising from the same HPP. Early this year, deemed energy also caught the attention of the Auditor General as he conducted his audits in the electricity supply industry (ESI).
According to UEDCL, Government of Uganda disbursed funds to the utility to construct a 33kV double circuit line from Acwa 2 42 MW HPP to Angagura feeding Layira 33kV Substation in Gulu City. The works commenced in early 2018 and were completed by fall of 2019 by UEDCL.
"This was a temporary measure to enable the developer be evacuated as GoU secured financing to put up a 132kV transmission line", Said Eng. Laurn Bamanya, the UEDCL projects manager. He adds that, the line does not fully evacuate the total installed capacity of the plant, and currently we can only evacuate 8.5 MW of the HPP 42 MW.
Eng. Protaze Tibyakinura- Chief Engineering and Technical Services Officer of UEDCL, says that, evacuating the HPPs and Mini hydros caused UEDCL a cumulated loss of 17% in the past FY 2020/21. Issues of stability and reliability have somewhat been compromised in some areas where UEDCL has embedded generators on the grid. He prays that GoU expedites the construction of high voltage transmission networks everywhere they're having hydro's & mini-hydropower dams
In the same disposition, Eng. Protaze thanked his technical team on the ground for ensuring that Acwa 42MW is evacuated. He also engaged the developer ARPE whom he commended for according support to his technical team given the fact that Achwa HPP is in a hard-to-reach area.
Mr. Kiiza Jonan, UEDCL spokesman noted that during the construction of the 33kV line from Acwa to Angangura, UEDCL made commitments to inject transformers so that people along the corridor get to light their houses & power their businesses. Much as there was a delay in having meters, we have received a bunch and new connections have resumed. He encouraged people along the corridor to apply for power so that we effectively use the current resource.