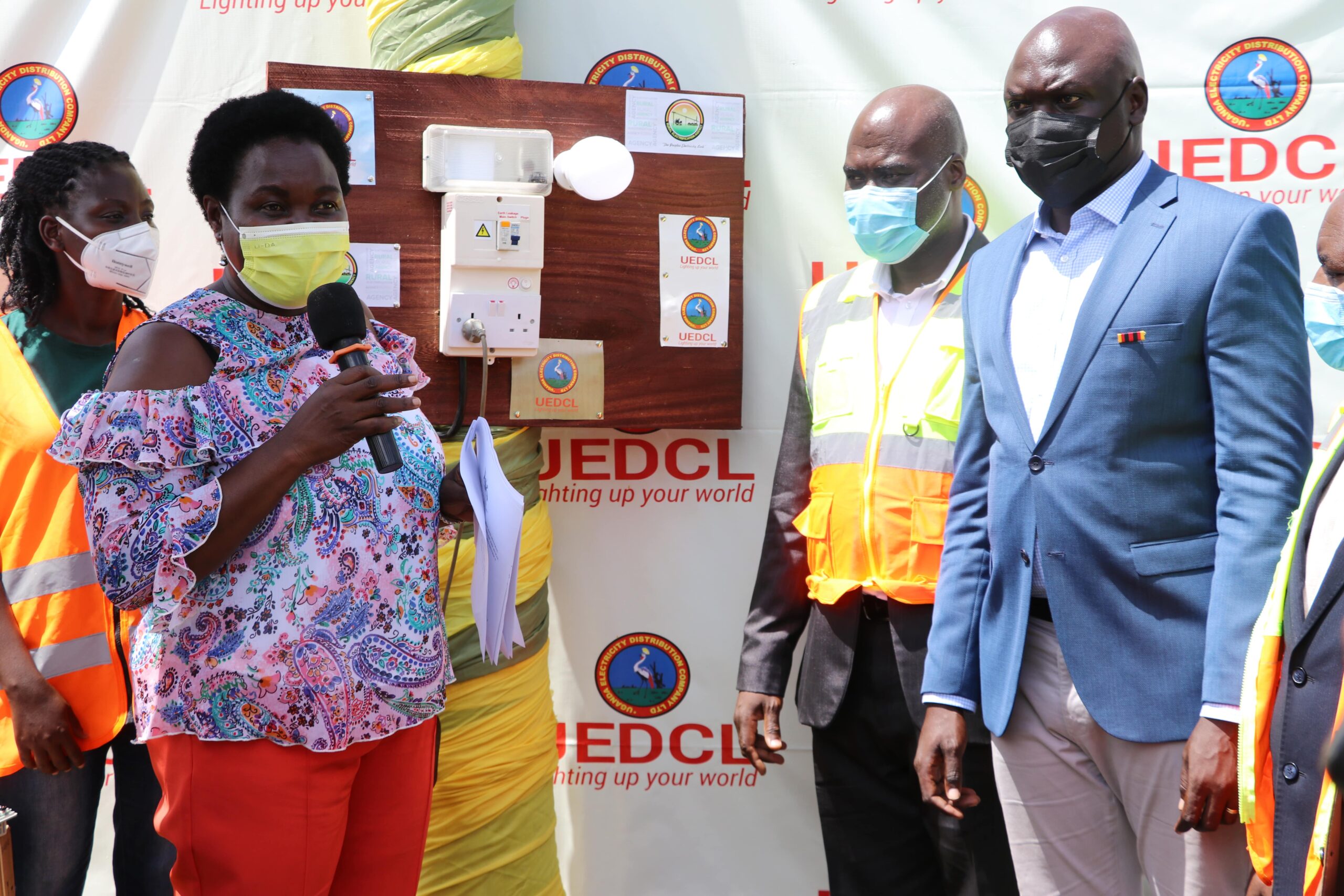 October 27, 2021 10:47 am
By Kiiza Jonan
Corporate Affairs
Foundationally, system stability comes down to two key factors: a country or region's ability to produce enough electricity, and its ability to then evacuate it through a transmission & distribution network to where it's needed.
In the second week of September 2021, Karamoja was one of the selected regions Hon. Dr. Nankabirwa Ruth Ssentamu toured as she appraised herself with the new domain of the ministry of energy & mineral development (MEMD). This tour was focused on the distribution and transmission segments of the energy supply industry (ESI). The minister was flanked by Hon. Okaasai Opolot – State minister for energy, top MEMD executives, principal of the ESI, and their respective technical heads.
" I have come to Moroto to commission a 221 km concrete pole distribution low voltage line & handover 1,017 meters to UEDCL", Said, Dr. Nankabirwa Ruth – Minister for energy & mineral development adding that this scheme feeds into the NRM manifesto (2021-2026) plus the national development plan (NDP) III.
In the same vein, Mr. Mwesigwa Paul – UEDCL MD at Nakapelimen Primary school, commended GoU for investing in the transmission infrastructure to which he attributed the power reliability. Mr. Mwesigwa notes that the region currently has a load of 80MW and only 5 of it is consumed. He stated that big industries like Hima and many others have already approached UEDCL to have power connected to their sites.
The Moroto region is one of the UEDCL's 9 operated service territories in 74 political districts in Uganda. It covers Moroto, Napak, Amuria, Katakwi, Nakapiripiriti, Nabongo and Bukwo. Its customer base is 6,690 and is expected to more than double after GoU in March 2021 resummed the free electricity connection policy (ECP).
According to Anyakun Lotela, a businessman in Moroto town, power outages used to occur in the past. We can surely say, UEDCL has done excellently in the region, and even when they have maintenance schedules, they communicate to us in time.
Mr. Mwesigwa Paul- UEDCL MD relates Moroto power stability to the functional UETCL 132kV substation and that the company has a duo career, and in case the mainline is out, the region can be fed through the 33kV line.
"Wayleaves and vandalism issues continue to impede UEDCL operations, Hon. Minister", Said Mwesigwa Paul – UEDCL MD at the commissioning event, adding that the leaders and the community are requested to remain vigilant that no one tampers with GoUs electricity assets. Mr. Mwesigwa further reported to the minister that safety remains a UEDCL concern in areas, especially where electricity lines are passing for the first time.
Nonetheless, UEDCL is determined to continue fostering its strategic agenda as enshrined in its roadmap (2020/21-2024/5) with notions targeting: business growth & sustainability, customer service excellence & operational efficiency.