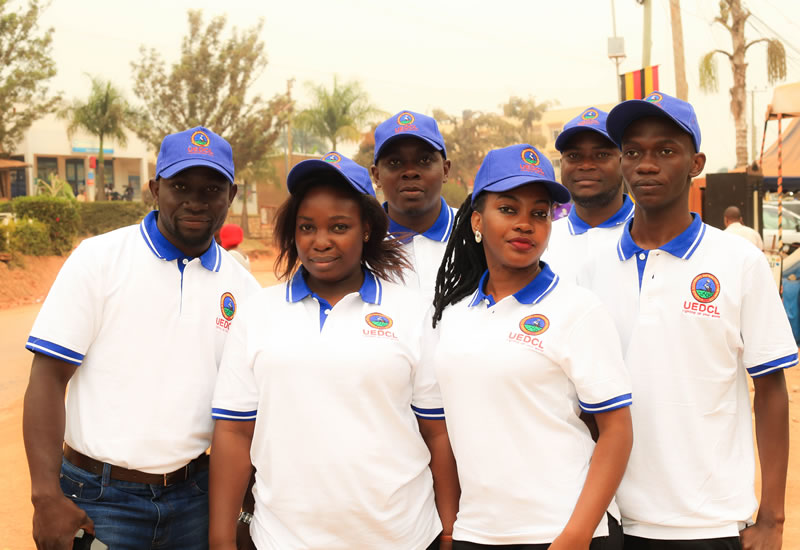 Safety culture is deeply-rooted UEDCL's corporate values
The Safety culture in deeply-rooted in the UEDCL's corporate values thus making the same sustainable. The UEDCL health and safety indicators are a constant reminder of the challenges faced in our quest to improve performance in this area. In line with the requirements of occupational safety and health that the company subscribes too, a good number of training have been rolled-out since, to promote a safety culture among
employees. Training in ORVHs and first aid at the workplace as well as other emergency response and preparedness initiatives are annually scheduled to continue promoting "safety consciousness", which is one of the company's core values.
Evironmental conservation and social safeguards
The Uganda Electricity Distribution Company Limited (UEDCL) is committed to environmental conservation and social safeguards shared with the communities across its areas of operation. Through several corporate social responsibilities, UEDCL has catered for long-term sustainable relationship by grid connection of public institutions; schools, health facilities, churches, mosque, refugee camps and market areas especially in the areas of newly implemented projects. Thus through GoU initiatives like the free electricity connection policy, as implementers of the same, we're steadily contributing to saving the environment by making electricity accessible and affordable. This move among other GoU initiatives are believed to reduce pressure on the trees that are currently used for cooking in many parts of the country.