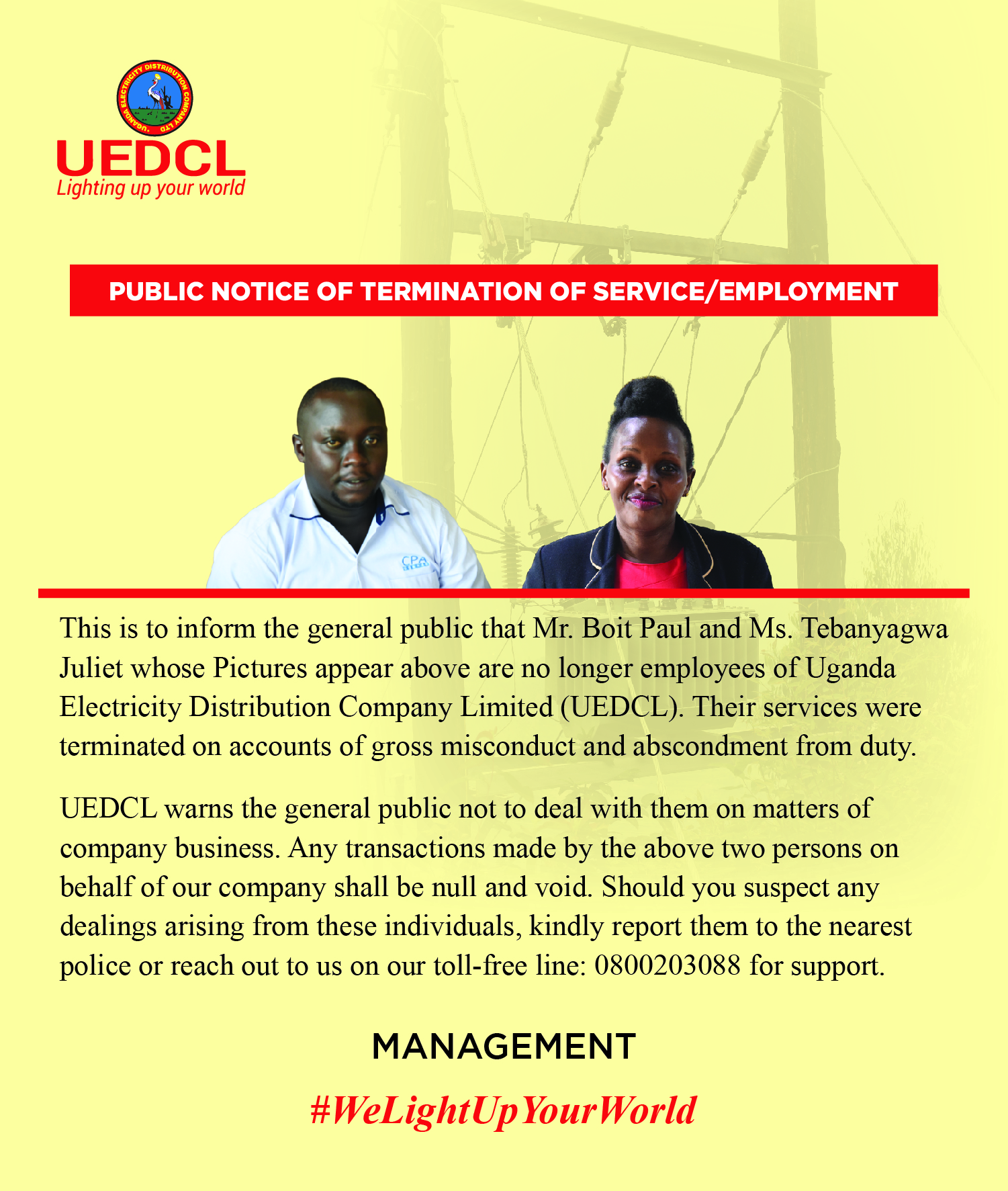 This is to inform the general public that Mr. Boit Paul and Ms. Tebanyagwa
Juliet whose Pictures appear above are no longer employees of Uganda
Electricity Distribution Company Limited (UEDCL). Their services were
terminated on accounts of gross misconduct and abscondment from duty.

UEDCL warns the general public not to deal with them on matters of
company business. Any transactions made by the above two persons on
behalf of our company shall be null and void. Should you suspect any
dealings arising from these individuals, kindly report them to the nearest
police or reach out to us on our toll-free line: 0800203088 for support.

#WeLightUpYourWorld
MANAGEMENT